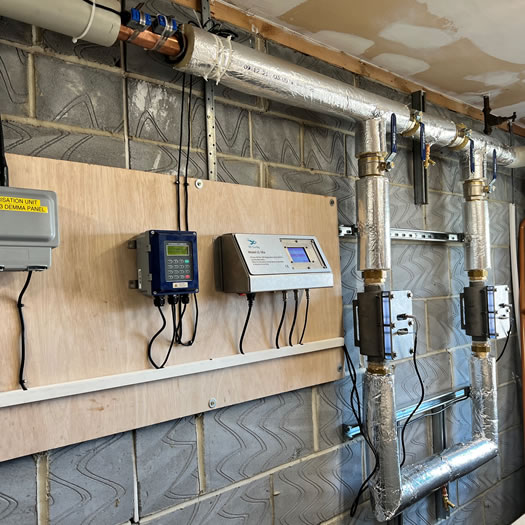 Copper and Silver Ionisation
After many years of trialling and assessing non-chemical devices that control Legionella without harming the environment, the one system that stands out as an alternative option to chemicals is our Copper and Silver Ionisation.
Working in conjunction with our partner, Necon Technologies, Rock Compliance can provide a bespoke quotation suitable for the treatment of water on your site. This solution generates a constant supply of ions at a predetermined rate and delivers them in a highly controlled and systematic way, in line with proportional control.
The rate at which the ions are released is automatically maintained by a reliable and easy-to-operate control unit. The ultrasonic flow meter or water meter (depending on the application) provides the means of dosing proportionally, meeting the requirements of HSG274 part 2 and HTM 04-01. The accurate dose-rate control system then maintains precise ion levels, providing residual protection and prevention of recontamination.
This solution is particularly popular with our healthcare clients and can be found in many hospitals across the country.  There are several reasons for this:
A long-term residual remains in the system for ongoing water disinfection
It's effective in dead legs (pipework can be difficult to trace in older buildings with no schematics, causing possible dead legs)
It eradicates the need for chemicals to be brought to site, reducing COSHH handling concerns and chemical deliveries